In the competitive and environmentally-conscious canned food industry, manufacturers are constantly seeking innovative solutions that not only meet their production needs but also contribute to a greener future. A leading canned food manufacturer in Spain has recently embarked on such a journey, choosing ZOZEN as its trusted partner.

ZOZEN, a renowned provider of industrial boilers globally, has been progressively entering the Spanish market with its expertise and comprehensive solutions. This recent collaboration marks another milestone in their journey, showcasing their capabilities as an international provider meeting all necessary requirements and qualifications.
The Spanish manufacturer selected ZOZEN's 4 tph flake type grate biomass steam boiler for its production facility, a move aligned with their environmental initiatives. This decision didn't just improve their production efficiency but also reinforced their commitment to sustainability, a step towards achieving a circular economy.
The boiler has a capacity of 4 TPH (Tons per Hour), designed to cater to the robust demand of the canned food production process. But the unique selling point of this boiler isn't just its capacity. The fuel used in this biomass boiler is olive pomace and wood chips, abundant and renewable resources in Spain, turning a waste product into a valuable fuel source. This highlights the innovative nature of ZOZEN's solutions and their fit with the Spanish market, where olive production is prominent.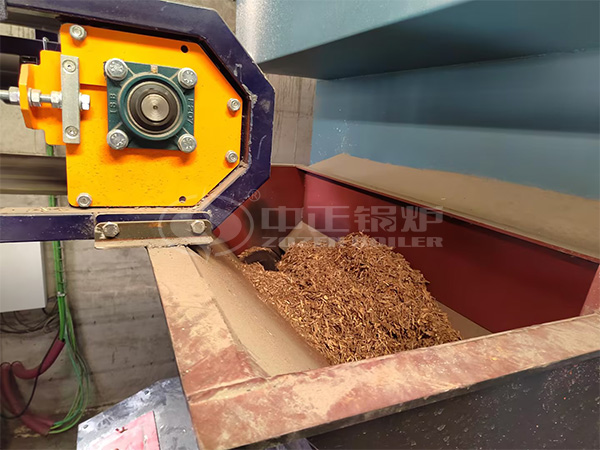 ZOZEN Boiler will customize the grate according to the exact need of the user
By choosing a biomass steam boiler, the canned food manufacturer not only reduces its carbon footprint but also takes advantage of a cost-effective fuel solution. The switch to biomass fuel significantly lowers the operating costs, and at the same time, helps to minimize waste from the olive oil industry.
With this successful collaboration, ZOZEN solidifies its reputation as a professional international provider that can adapt to local markets, understanding their unique needs and resources. ZOZEN's biomass steam boiler is a testament to their ability to provide sustainable and tailored solutions that meet and exceed customer expectations.
This case stands as a testament to ZOZEN's capabilities and commitment to delivering top-notch, sustainable solutions for industries worldwide. It reflects ZOZEN's ethos of building international relationships while prioritizing local needs and resources, successfully exploring and adapting to the Spanish market. The future of boiler technology is here, and it is green and efficient, thanks to ZOZEN.
If you are an industry player seeking sustainable, efficient, and cost-effective boiler solutions, don't hesitate to reach out to ZOZEN, the provider of choice for manufacturers globally.