One of our customers is engaged in processing and selling potato products such as starch and vermicelli. It is the leading enterprise of local agricultural industrialization.
ZOZEN Boiler provides stable heat resource for the potato deep processing
With the development of agricultural industrialization, the potato industry has gradually become the pillar industry for the farmers in the county to increase their income and get rid of poverty and become better off. In the processing of potato starch, the steam quality of desizing, dewatering and drying directly affects the quality of potato starch. Therefore, a set of steam boiler with good performance plays an important role in potato production.
According to different capacity, different numbers of independent wind bins are set on the grate from front to back. Users can reasonably distribute the air according to different combustion conditions to ensure sufficient combustion of the fuel. At the same time, the steam output of the boiler is sufficient, the thermal efficiency can reach more than 82%, which fully meets the production demand of enterprise.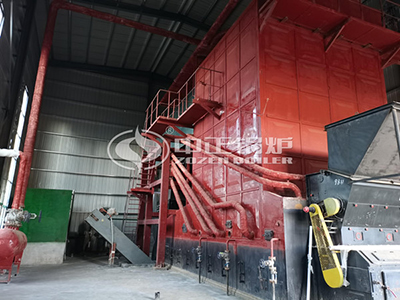 ZOZEN SZL coal-fired steam boiler operating at customer plant
ZOZEN Boiler promotes rural revitalization and sustainable development
Furthermore, ZOZEN Boiler has rich experiences in environmental protection. SZL series coal-fired steam boiler can effectively control the generation of NOx. Graded air supply and special furnace arch structure make the NOx emissions down to 100mg/m³, meeting the increasingly stringent environmental protection requirements. The boiler is also equipped with dust removal, desulfurization and other devices to reduce the emission of harmful gases, which meets the emission standard of boiler exhaust gas.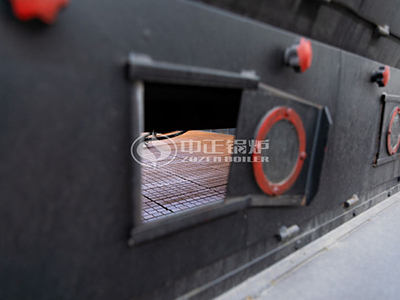 ZOZEN customized flake type chain grate
ZOZEN Boiler tries its best to improve the use of fuel based on the environmental protection in terms of energy conservation. The combustion device of SZL series steam boiler can choose different types of chain grate according to the actual demand, to accelerate the sufficient combustion of different kinds of fuel, which improves the utilization rate of the fuel, and saves a certain fuel cost.