In recent years, industrial systemization has become a new trend of regional economic development. Tinghu District of Yancheng takes the electronic information industry as one of the three leading industries, and constantly cultivates and strengthens. A company called Luxcaseict in the Tinghu District appointed ZOZEN Boiler as the supplier of gas-fired boiler.
ZOZEN Boiler provides eco-friendly gas-fired boilers for Luxcaseict
Luxcaseict mainly produces and sells metal structural parts for 3C products such as computers, communications and consumer electronics. The company was established in 2017, with a total investment of 2.7 billion dollars and an area of 1,200 mu.
In order to meet the production and heat supply, Luxcaseict plans to purchase a batch of gas-fired boilers, and puts high requirements on the quality of boilers and environmental performance.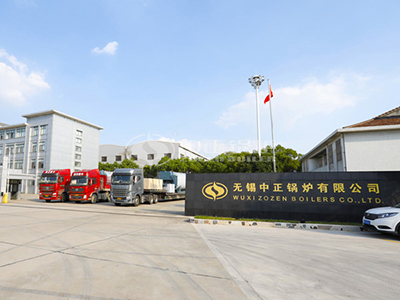 ZOZEN Boiler enjoys a good reputation in the market
ZOZEN gas-fired boiler realizes stable heating
According to the heating demand of the project, ZOZEN Boiler provides a batch of WNS series gas-fired steam boilers and hot water boilers. ZOZEN Boiler optimized the design of this classic boiler type, to let the structure be more reliable. ZOZEN WNS series gas-fired boiler is packaged boiler with capacity of 1 ton to 20 tons. This type of boiler is easy to install, which shortens the installation period of the project.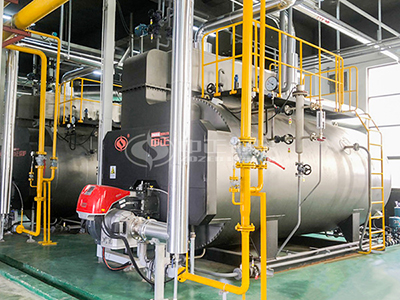 ZOZEN WNS series gas-fired packaged boiler is easy to install
ZOZEN gas-fired boiler adopts advanced low-nitrogen burner, which not only improves the combustion efficiency of the boiler, but also reduces the generation of nitrogen oxides. At the same time, the energy-saving condenser installed at the end of the boiler greatly reduces the heat loss of the boiler.
In addition, based on the application of information system development technology, the control program of ZOZEN gas-fired boiler is modularized. The boiler has a variety of interlocking alarm devices, which effectively guarantees the safety of the boiler operation. The user-friendly interface function also brings greater convenience to the boiler operation.