Product thermal capacity: 4-35 t/h
Working pressure: 1.0-2.5 MPA
Outlet temperature: 184-350 ℃

Available fuel: Biomass particles, rice husk, corncob, wood chips, etc.
Available industries: Heating, chemical, food, tobacco, textile, print and dyeing, feed, medicine, building materials, wine, hospital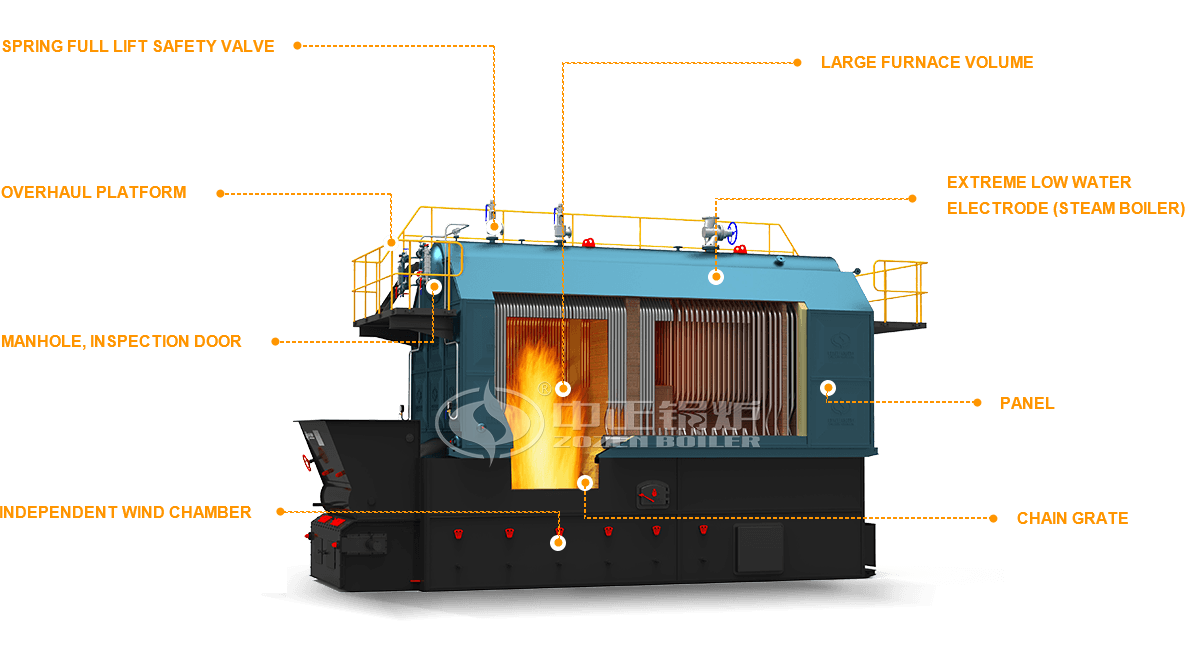 SZL Series Biomass Fired Boiler Advantages
1. SUFFICIENT FUEL COMBUSTION: Chain grate, independent wind chamber
2. THERMAL EFFICIENCY≥88%: Densely arranged membrane wall structure, large radiation area
3. CONVENIENT ON-SITE INSTALLATION: Single-layer boiler room, short installation cycle
4. EASY TO OPERATE: Advanced control system, high degree of automation
Introduction
SZL series biomass-fired chain grate boilers are safe and efficient, with capacity from 4t/h to 35t/h (hot water: 2.8-29MW). ZOZEN has taken the lead in solving the problems commonly occurred in conventional biomass-fired boilers, such as furnace arch burning down, furnace door burnout, backfire in hopper tempering and tube shell coking. The boiler has features of wide fuel adaptability, small occupied area, convenient installation and high thermal efficiency.
Model List
| | | |
| --- | --- | --- |
| SZL4-1.25-M | SZL6-1.25-M | SZL8-1.25-M |
| SZL10-1.25-M | SZL20-1.25-M | SZL30-1.25-M |
| SZL35-1.25-M | SZL35-1.60-M | SZL35-2.45-M |
Boiler Production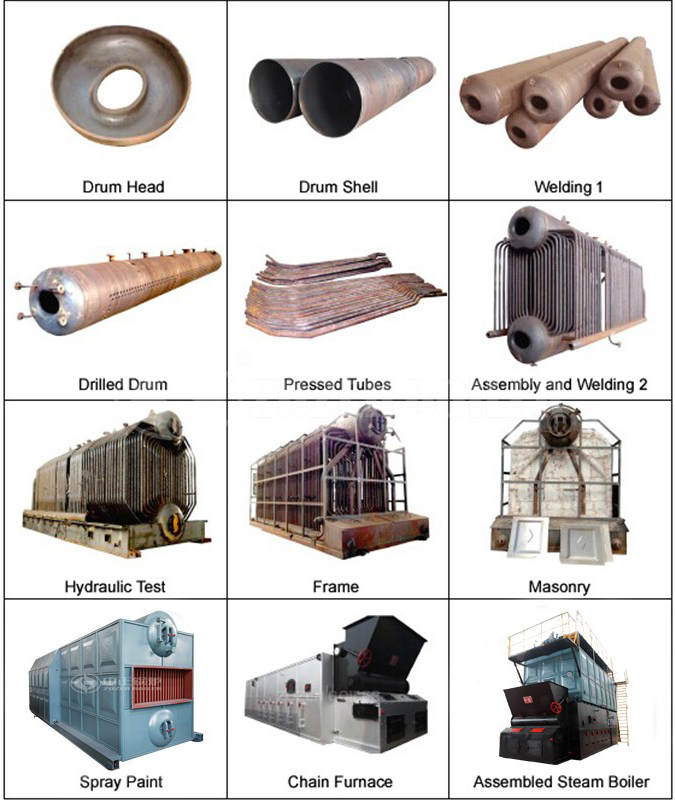 Oversea Market