Dongwha Electrolyte's expansion into the European market is a testament to their commitment to delivering quality lithium-ion battery electrolyte materials. With an impressive investment of 50 billion won (US$ 40 million), their new production plant in Hungary is capable of producing 20,000 tons of electrolyte materials annually.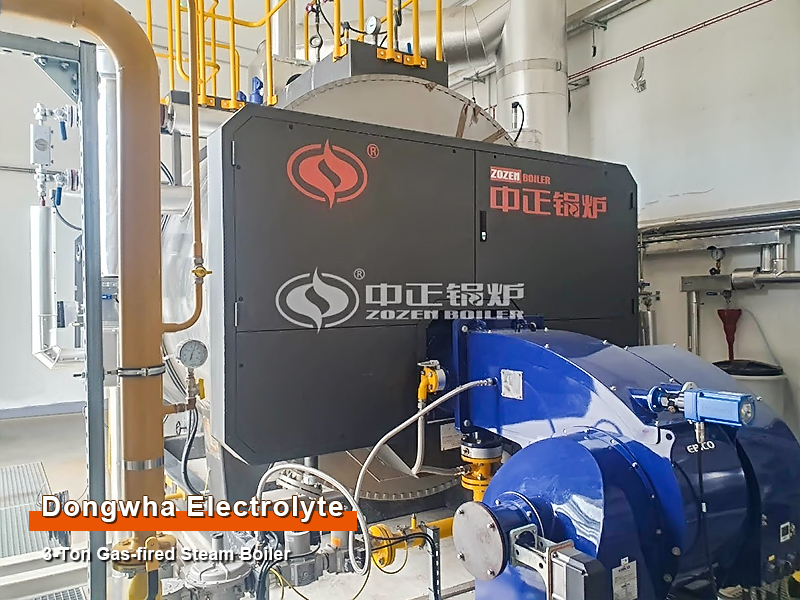 3 Tons Gas-fired Steam Boiler in Hungary Electrolyte Plant
To meet their high equipment requirements, Dongwha Electrolyte turned to ZOZEN Boiler, a leading supplier of customized boilers with various international certification qualifications. ZOZEN Boiler provided them with a set of WNS series 3-ton gas-fired steam boilers, which are highly favored by the lithium battery industry for their stable steam supply, high thermal efficiency, and strong safety performance.
This successful collaboration between Dongwha Electrolyte and ZOZEN Boiler showcases the latter's commitment to delivering high-quality, customized boiler solutions to meet the needs of various industries. With their expertise and dedication to customer satisfaction, ZOZEN Boiler is a reliable partner for businesses seeking efficient and reliable boiler solutions.