A textile factory in Tajikistan required a reliable source of steam for various processes such as weaving, dyeing, printing, and finishing fabrics in their production. ZOZEN Boiler provided a set of SZL series 10 ton coal steam boiler to meet their production heating needs. This boiler adopts advanced water-cooled wall technology, ensuring the stability of steam quality and avoiding problems related to high or low steam humidity, thereby ensuring the stability and quality of the production process.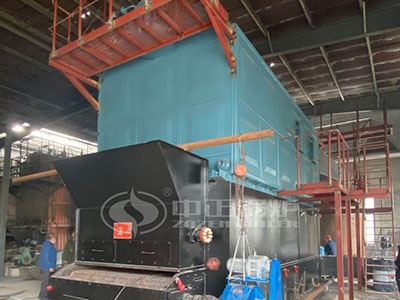 ZOZEN 10 ton coal boiler for textile factory
The stable temperature in the production environment is crucial for ensuring the quality of textiles, and steam plays a key role in maintaining this temperature. Tajikistan textile factory established a partnership with ZOZEN Boiler's professional team through market research and online search.
ZOZEN has rich experience in industrial boiler projects in the textile industry, and has provided high-quality and high-efficiency industrial boilers for many overseas textile factories. After fully understanding the production needs of the textile mills in Tajikistan, ZOZEN customized a special industrial coal-fired boiler system solution for the customer. During the entire cooperation process from pre-sales to after-sales, ZOZEN always puts the needs of customers first, and has won high praise from customers.