Heilongjiang Nongken Longwang Food limited liability company is a professional manufacturer of food. Founded in 1998, the company is one of the top 50 brand enterprises in China's bean products industry. In 2019, ZOZEN Boiler reached a cooperation with Longwang Food on boiler improvement and established a friendly cooperative relationship. This year, both parties once again reached cooperation on boiler procurement for new project.
The first cooperation between ZOZEN Boiler and Longwang Food
High-quality dairy products and soybean products need not only fresh soybeans and raw milk, but also the heat source support provided by steam boilers. In response to the call of green production and environmental protection, Longwang Food decided to purchase a set of 15 ton steam boiler using natural gas as fuel.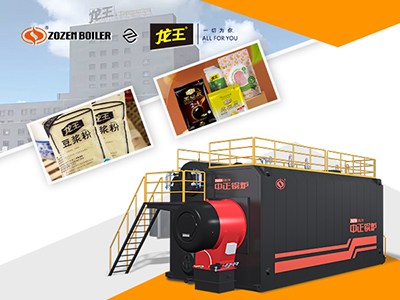 ZOZEN gas-fired boiler is favored by Longwang Food for its outstanding quality
ZOZEN Boiler recommended the SZS series gas-fired steam boiler. The boiler is designed with reasonable structure and large furnace, different kinds of low-NOx burners can be selected for the boiler system to inhibit the NOx, and control the emission below 30mg/m3. Also, the boiler drum is equipped with multiple steam-water separation devices, so that the steam has less water content.
Second cooperation between ZOZEN Boiler and Longwang Food
This year, a set of ZOZEN gas-fired boiler with large capacity was introduced in the new project of Longwang Food. The full automatic control system can adjust the load capacity, at the same time, several kinds of interlocks can ensure the safe operation of boiler and greatly reduce the labor intensity of stokers.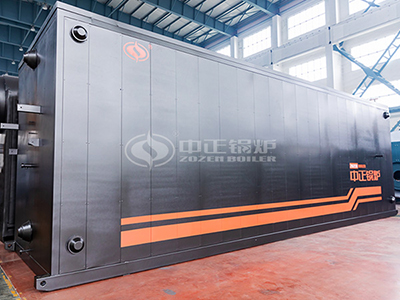 ZOZEN SZS series gas-fired steam boiler
The healthy development of enterprises can not be separated from advanced and reliable machinery and equipment. As a partner of Longwang Food, ZOZEN Boiler has always created better conditions for enterprise development with full sincerity and perfect service.