Pesticide becomes a rigid demand in the process of crop growth, it plays a role in protecting, increasing production and promoting the development of national economy. In order to optimize the structure of pesticide products and improve the level of environmental protection, ZOZEN Boiler, an industrial boiler brand, has established cooperation with Changqing (Hubei) Biotechnology Co., Ltd., a key domestic pesticide manufacturer. ZOZEN Boiler successively provided several green boilers for the customer.
ZOZEN Boiler helps the coal-fired boiler improvement
Changqing (Hubei) Biotechnology Co., Ltd. is a key pesticide manufacturer in China, and now it has an annual production capacity of 10,000 tons of technical materials and tens of thousands of tons of preparations.
The steam boiler mainly provides the heat energy for several processes. The former coal-fired steam boilers can't meet the requirements of environmental protection, therefore, the customer decided to introduce the low-NOx green gas-fired boilers.
After comparison, ZOZEN Boiler was selected as the boiler provider. ZOZEN Boiler provided a set of 40 tons SZS series gas-fired steam boiler for the customer. The boiler adopts the full membrane wall structure with the design of condenser a7nd economizer to enlarge the heating area, also, it applies the advanced flue gas re-circulation technology to control the NOx emission below 30mg/Nm3.
Before the end of 2019, with the full support of ZOZEN Boiler, Changqing completed the boiler improvement and reduced coal consumption by 36,350 tons per year.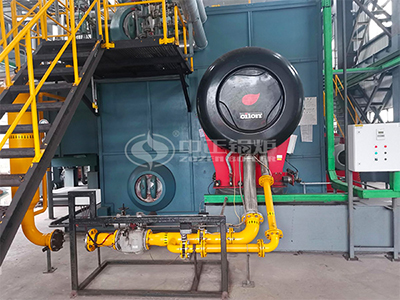 This is ZOZEN gas-fired steam boiler in customer's production base
ZOZEN Boiler provides stable heat energy for the fifth production base of the customer
Last year, Changqing has cooperated with ZOZEN Boiler for the new-built fifth production base. The user added another set of thermal oil heater according to the special technical demand. The thermal oil heater has high safety performance and precise temperature control, which can meet the technological requirements.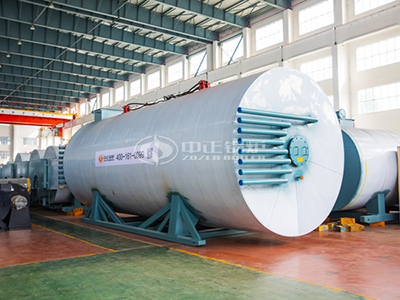 ZOZEN gas-fired thermal oil heater performs well in the thermal efficiency and environmental protection
During the long term usage, ZOZEN Boiler shows the stable performance, also the supporting guidance is perfect and thoughtful. It is believe this project will definitely make the relationship between the two parties closer.