Recently, ZOZEN Boiler provided a set of gas/oil-fired boiler for Nobel NC Co., Ltd., a large industrial nitrocellulose supplier in Thailand. The boiler has been installed and commissioned successfully.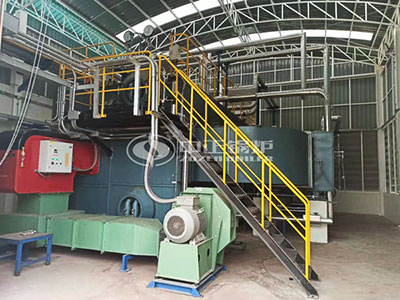 ZOZEN steam boiler operated in Nobel NC
ZOZEN Boiler cooperated with Thai Nobel NC
ZOZEN Boiler has served several famous Thai enterprises with the boiler equipment, for example, the Cho Heng Rice Vermicelli Factory Co., Ltd., Thai Development Industrial Paper Co. , Ltd. and so on. Also, ZOZEN Boiler has established a long-term cooperative relationship with Thai Steam, a local professional machinery contractor as well.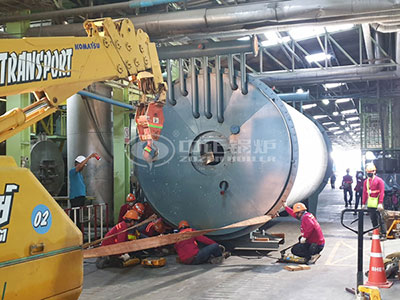 Site view of installation for ZOZEN thermal oil heater in the Cho Heng Rice Vermicelli Factory
Nobel NC Co., Ltd., a large industrial nitrocellulose supplier in Thailand, the company purchased the ZOZEN steam boiler for their new-built boiler room. Nobel NC is a joint venture between NCI of Thailand and Inabata KK of Japan. It mainly produces high-quality industrial nitrocellulose. As a world-renowned supplier of industrial nitrocellulose, Nobel NC places special emphasis on the continuity and safety of production, and also puts forward strict requirements for boiler equipment to meet ASME standards.
Quality system of ZOZEN Boiler meets the ASME standard
It is understood that steam boiler is mainly used for heating, drying and other links in the production process of nitrocellulose, and the quality of steam will directly affect the product quality and enterprise capacity. The series of boiler adopts the double drum structure with the full membrane wall design. The steam drum size of the boiler has been accurately calculated by the senior engineer of ZOZEN Boiler, meanwhile, there are several steam separators inside, which ensures the sufficient output and good quality of the steam. It can meet the steam demand during the production.
In the process of boiler design and production, ZOZEN Boiler strictly complies with ASME standard. As a professional ASME boiler manufacturer, ZOZEN Boiler not only ensures that the material quality certificates and marks meet the specification requirements, but also tests and strictly inspects the incoming materials. In the production stage, the personnel who have obtained professional certificates are responsible for the blanking, welding and inspection of boilers to ensure that the finished products meet ASME standards.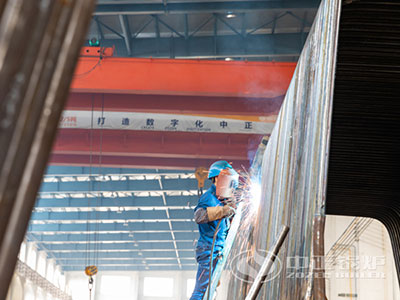 ZOZEN Boiler is committed to create the international boiler brand
Currently, guided by the after-sale personnel, the steam boiler provided by ZOZEN Boiler was put into use. The stable and continuous steam output was recognized by Nobel NC during the operation process.