In April, ZOZEN Boiler provided a set of high-performance gas-fired steam boiler for a domestic chemical company. This se t of boiler adopted the coke oven gas as the fuel. It was installed with one-time ignition successfully.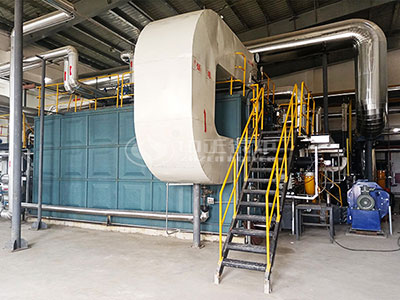 Site view of the ZOZEN coke oven gas fired boiler
The customer company mainly produces clean energy and alternative petrochemical products. As one of the important parts in the production line, steam boiler provides necessary high-temperature condition for the drying and destructive distillation of the semi-coke and coal tar.
In order to reduce the operation cost of the boiler, the customer company decided to use the by-product raw coke oven gas as the boiler fuel. The semi-coke and raw coke oven gas are qualified fuel with the features of high calorific value, fast burning speed and high temperature. However, with the characteristic of high sulphur content, it is easy to generate sulfuric acid to corrode the boiler, which will influent the boiler performance and service life.
ZOZEN Boiler customizes boiler solutions on customer's demand
To avoid sulfuric acid corrosion caused by low temperature, ZOZEN Boiler has designed the temperature of exhaust gas at 140-150℃, and the energy-saving equipment at the end of the boiler is also made of special steel with strong corrosion resistance. It can effectively prolong the service life of the boiler while ensuring the thermal efficiency of the boiler.
According to the combustion characteristics of semi-coke and raw coke oven gas, ZOZEN Boiler recommends SZS series double drum vertical gas-fired boiler, which is a kind of water tube boiler. The working principle is that water circulates in tubes and is heated by high-temperature flue gas, which has good performance of heat transfer and safety. At the same time, the boiler adopts large-volume furnace design, with full membrane structure, which ensures the large heating area and low flow rate of flue gas. It can fully absorb the heat energy generated by fuel combustion, and is suitable for special gas fuels.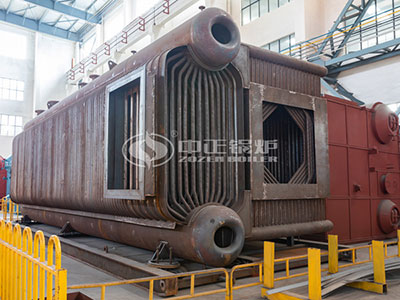 ZOZEN SZS series gas-fired boiler adopts the full-membrane structure
In addition, ZOZEN Boiler is equipped with appropriate auxiliary equipment as required, which makes the operation of the boiler safe and reliable. In terms of combustion device, ZOZEN Boiler adopts advanced gas burner, which can be intelligently controlled, and has perfect protection measures such as purging and leak detection. In terms of control system, ZOZEN Boiler is equipped with automatic remote monitoring system, which can monitor all on-line operation of boiler and auxiliary equipment through display with simple operation.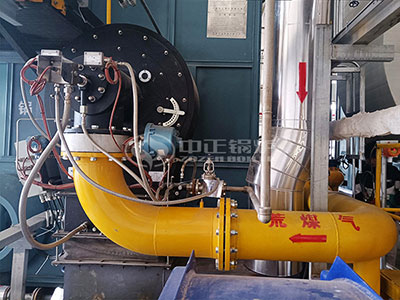 Details of the ZOZEN coke oven gas fired boiler
The construction of ZOZEN raw coke oven gas fired boiler Project not only improves the economic benefits of customer company, but plays an important role in promoting the utilization of semi-coke industry.