In recent years, ZOZEN Boiler has increasingly improved the brand awareness and reputation all over the world and also has become one of the most popular industrial boiler suppliers among numerous Chinese enterprises when they build overseas factories.
The stable heat source of industrial boilers is essential for oleochemical industry
Industrial boilers, providing stable heat source in the productive process of oleochemical products from pretreatment, hydrogenation, decomposition to distillation, plays an indispensable and important role in the oleochemical industry.
Hangzhou Oleochemicals Co., Ltd. is a state-owned enterprise invested by the former Ministry of Light Industry of China. The company is now a wholly-owned subsidiary of Zhejiang Zanyu Technology Group Co., Ltd. and has formed the pattern of simultaneous development of multiple product series in the fields of food additives, pharmaceutic adjuvant, rubber and plastics auxiliaries, etc. It supplies significant raw materials to various manufacturing industries in food, chemicals, plastic, rubber, cosmetics, flavors and fragrances fields, which deeply wins the trust of many customers at home and abroad.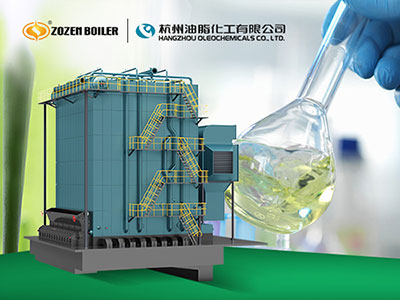 ZOZEN DHL series coal-fired boiler for Hangzhou Oleochemicals Co., Ltd.
Settling in Indonesia, ZOZEN works together with Hangzhou Oleochemicals to go global
The supply of palm oil and coconut oil that are main raw materials of oleochemical industry completely relies on imports from Malaysia, Indonesia and the Philippines. In order to cut the cost of enterprise operation, Hangzhou Oleochemicals Co., Ltd. acquired PT. DUA KUDA INDONESIA, improved and expanded production lines and introduced advanced production equipment and technology. The company finally decided to introduce DHL series field-erected coal-fired boiler produced by ZOZEN Boiler because ZOZEN showed strong professional competence in the initial project communication period and finally put forward the reasonable solution of boiler system from the perspective of customer.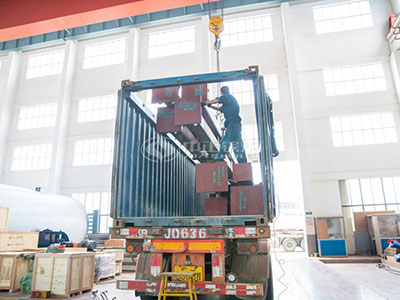 The delivery of DHL series field-erected coal-fired boiler 
The drum of this series is external style, which has the advantages of corner tube boiler: compact structure, low steel consumption and fast temperature rising, etc. The DHL series coal-fired boiler is a front and back arch covered furnace structure. A refractory concrete front arch is built on the lower section of the front wall of the furnace as a fire arch, and the rear arch is a ignition arch. Meanwhile, the isobaric system warehouse air supply, the micro area adjustment of the air distribution and wide coal furnace arch design further improve the combustion efficiency and furnace temperature. Additionally, the membrane water wall with fully sealed structure are used around the boiler body and the middle partition wall to ensure that the boiler thermal efficiency reaches higher than 82%.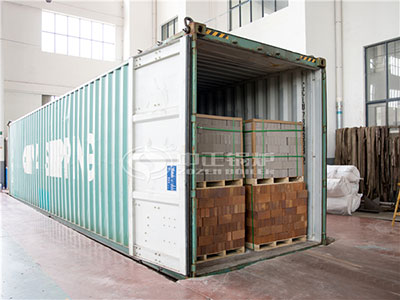 The refractory bricks and other materials that are necessary for the furnace building of DHL series boiler
Within the due time, ZOZEN Boiler not only completed the manufacturing of DHL series field-erected boiler but also packaged it in more than 20 containers for delivery. The containers would be delivered to PT. DUA KUDA INDONESIA after the sea transportation.