Industrial boilers are widely used as a kind of common energy equipment. The safety of boiler operation has a direct impact on the normal production of enterprises. ZOZEN Boiler has successfully entered a textile printing and dyeing industrial park in China recently. The gas-fired boiler has been running for one year, with stable heating and low pollutant emissions, which effectively ensures safe and environmental protection production in the park.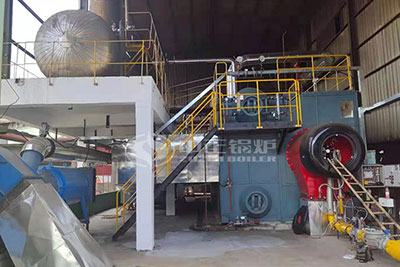 ZOZEN gas-fired boiler operating in textile environmental protection park
ZOZEN Boiler provided equipment for textile environmental protection park
The customer company invested 20 million US dollars to build the printing and dyeing industrial park, which was a national designated textile environmental protection park. In order to meet the energy demand of the park, the customer purchased one set of 60-ton and two sets of 30-ton coal-fired fluidized bed boilers for central heating.
With the gradual tightening of environmental protection policies, customer planed to purchase gas-fired boilers with the same capacity to replace the 30-ton coal-fired fluidized bed boilers, so as to further realize the cleaner production of the park. Through the investigation and selection, ZOZEN gas-fired boiler has attracted the attention of the customer for its excellent performance of thermal efficiency and ultra-low nitrogen emission.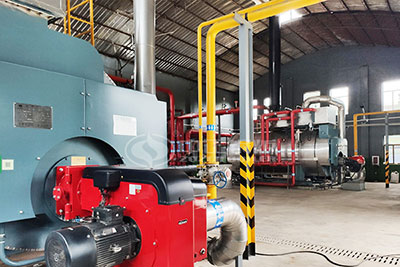 ZOZEN Energy-saving and environment-friendly boiler
Each process guarantees the quality of ZOZEN Boiler
A convection tube bundle is composed of thousands of tubes, which is arranged between the upper and lower drums of SZS series gas-fired boiler. Each tube is welded with the drum with high quality to ensure the airtightness. This part of welding work has heavy workload, high requirements and poor welding conditions. However, the workers of ZOZEN at the production line cooperate with each other, strive to keep the welding work in efficient and ordered process.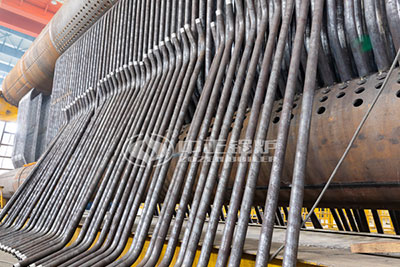 The pipe threading of ZOZEN SZS series boiler is undergoing
Although the boiler production process is tough, ZOZEN staffs always set strict demands on themselves, starting from every welding work, every mechanical operation and every quality inspection, carefully complete each process. All these efforts forge the welding pass rate achieving 99.9%.
The production manager of ZOZEN Boiler said: "Staffs of ZOZEN Boiler spare no pains to keep the safety operation come first. We are all proud to see the boilers produced and transported from here, and provided service to those well-known enterprises such as Yili Group, Luhua, Beijing Huiyuan Beverage and Food Group Co., Ltd. and Brilliance BMW Automotive Ltd."