Wuxi Rengo Packaging Co., Ltd. was invested and established by Rengo Co., Ltd. in 2003. Founded in 1920, Rengo Co., Ltd. is the founder of corrugated box industry in Japan. At present, there are 36 factories in seven countries: China, Thailand, Vietnam, Malaysia, Singapore, Indonesia and the United States.
Wuxi Rengo Packaging Co., Ltd. purchased ZOZEN WNS series fire tube steam boilers gas fuel in 2019 and 2022 respectively.
The first cooperation between ZOZEN and Rengo
Due to the demand of the packaging production line for stable steam heat source, Wuxi Rengo Packaging Co., Ltd. purchased a ZOZEN WNS series gas steam boiler in 2019. Previously, another brand of gas boiler of the same model used by Wuxi Rengo Packaging Co., Ltd. had the problem of tube plate cracking, which caused the boiler to fail to work normally and affected the output of the production line.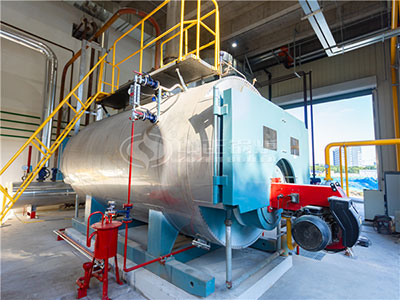 The ZOZEN gas steam boiler purchased by Rengo in 2019
In view of the problem that the furnace type is easy to crack the tubesheet, ZOZEN's technicians have carried out design and process optimization. In terms of design, the technical personnel clearly require to eliminate the pipe end gap on the pipe plate; In the manufacturing process, ZOZEN Boiler adopts the advanced process of expanding first and then welding to ensure the zero gap between the tube hole and the outer wall of the tube. At the same time, the expansion force is automatically controlled to ensure the even expansion and connection, thus thoroughly solving the problem of eliminating the cracking of the tube sheet.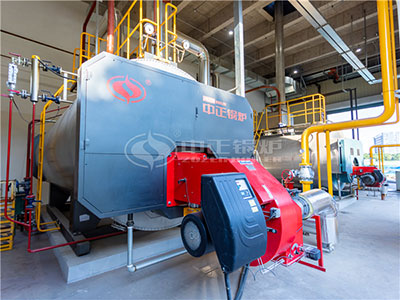 ZOZEN gas boilers in Rengo Packaging Co., Ltd.
ZOZEN Boiler improves its service quality
In 2022, as the market demand for packaging industry increased greatly, Wuxi Rengo Packaging Co., Ltd. expanded its annual production of 104 million square meters corrugated box project, and decided to purchase a 8000kg NG fuel boiler with the same type again.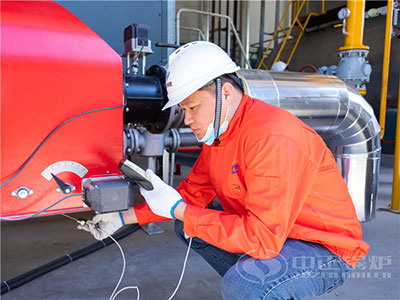 The staff of the special inspection institute is conducting on-site inspection of the boiler
ZOZEN Boiler inspects the boiler room every month, from the inspection of fuel supply pipeline and burner to the inspection of water level gauge, pressure gauge, safety valve and other instruments, from the water inlet system and water quality test to the detection of flue gas content and exhaust temperature.