ZOZEN Boiler has reached a cooperation with Luxi Lantian Gaoke Co., Ltd. to strengthen the environmental protection and non-ferrous metal waste residue extraction.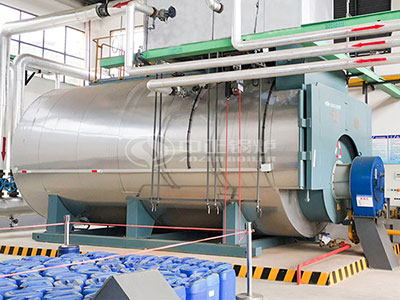 ZOZEN steam boiler operating in Lantian Gaoke
ZOZEN Boiler and Lantian Gaoke share the same interests in environmental protection
Luxi Lantian Gaoke Co., Ltd. is an enterprise specializing in the comprehensive utilization of nonferrous metal waste. The company has four production lines for comprehensive utilization of copper-cadmium slag, secondary zinc oxide, zinc dross, small metal recovery and other waste residues, with an annual digestion of 100000 tons of electrolytic zinc waste residue.
ZOZEN Boiler has become the supplier of Lantian Gaoke coal-to-gas project by virtue of the gas-fired boilers, with the advantages of energy-saving and environmental protection.
ZOZEN gas-fired steam boiler accelerates the extraction of non-ferrous metal waste
In the project, the steam boiler mainly provides steam for the processes of neutral leaching residue, acid leaching, heating and drying of electrolyte, to speed up the chemical time and to improve the refining efficiency and capacity. According to the actual working conditions of users, ZOZEN Boiler recommended a set of WNS series gas-fired steam boiler.
ZOZEN WNS series gas-fired steam boiler adopts corrugated furnace and threaded smoke tube designed and developed by ZOZEN Boiler independently, which effectively improves the heat transfer efficiency. In addition, the boiler also applies advanced low nitrogen burner, which realizes ultra-low emission of NOx and controls the NOx emission less than 30mg /Nm³.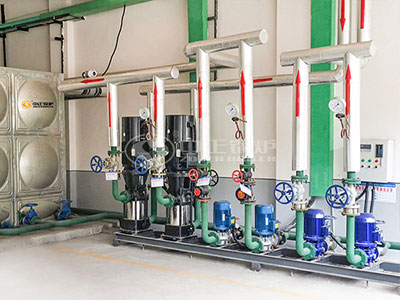 Reasonable selection of water treatment equipment makes the heating more energy-saving
ZOZEN Boiler has selected appropriate water treatment equipment for the customer, and has provided operation and maintenance guidance services, fundamentally reducing the generation of incrustation, effectively lower down the sewage heat loss and water loss. Meanwhile, the boiler system is also equipped with energy-saving condenser, which can recycle the waste heat of the flue gas to heat the feed water, so that the fuel consumption is lower under the condition of generating equal amount of steam.