ZOZEN has provided Juyuan Paper Co., Ltd., with a 40 ton biomass steam boiler that successfully fulfills the thermal energy demand required for their paper production process.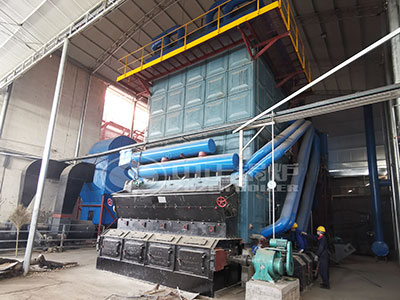 ZOZEN 40 ton biomass fired steam boiler in paper industry
As a leading paper company, Juyuan Paper Co., Ltd. has been actively seeking an energy supply that is both efficient and environmentally friendly, to support its production. As environmental protection becomes increasingly important, more and more companies are turning towards biomass energy as a sustainable alternative to traditional fuels. In this context, ZOZEN's biomass steam boiler has become a new solution for the paper industry, fulfilling the demand for clean and efficient energy.
The 40 ton biomass boiler uses an efficient biomass combustion system that converts biomass fuel into high-quality steam energy, while minimizing environmental pollution. The biomass boiler produced by ZOZEN is suitable for a variety of biomass fuels, including wood chips, wood chips, corncobs, palm shells, rice husks, straw, etc., which meet the needs of users in different industries. Users can choose fuels according to actual usage conditions.
Moreover, the ZOZEN biomass boiler incorporates various advanced control technologies, such as intelligent control and safety monitoring, ensuring the safety and reliability of the production process.