In the process of concentrated juice production, boiler is essential to cooking, heating, disinfection and sterilization. The steam boiler produced by ZOZEN Boiler has sufficient output and stable performance. ZOZEN Boiler has become a long-term partner of the leading enterprises, such as the Andre Juice and SDIC Zhonglu Fruit Juice.
ZOZEN Boiler has a brilliant future in the juice industry
ZOZEN Boiler analyzes the types of juice processing enterprises, and introduces water tube gas-fired steam boiler and fire tube gas-fired steam boiler. The fire tube boiler is compact in size and small in floor space, which is suitable for processing enterprises with small steam consumption. The water tube boiler has a large capacity range and is suitable for large juice factories.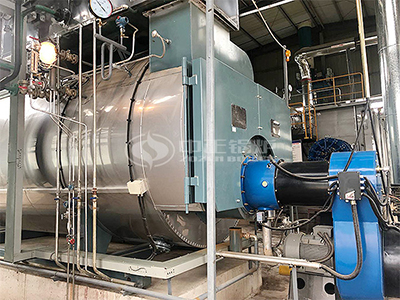 ZOZEN fire tube boiler operates in the juice plant
The R&D and manufacturing strength of ZOZEN Boiler is the strong supporter of the above-mentioned gas-fired steam boilers. ZOZEN design team has optimized and transformed the boiler structure to be more reasonable with low maintenance rate. ZOZEN Boiler has formulated a complete set of production processes and standards on the flow of raw material entering the factory to finished products leaving the factory.
Moreover, in order to reduce the heat loss, ZOZEN Boiler has independently designed and manufactured a variety of energy-saving auxiliary equipment to ensure higher thermal efficiency. At the same time, the advanced intelligent control system also ensures the stability of heat supply and meets the heat demand in the continuous production of fruit juice.
ZOZEN Boiler establishes a long-term cooperative relationship with Andre Juice Company
Yantai North Andre Juice Co., LTD. is a pillar enterprise of Shandong Andeli Group and one of the main manufacturers and suppliers of concentrated juice in the world. The company has set up 8 concentrated juice processing plants and 16 world-class production lines in 6 provinces in China, with an annual output of more than 1 million tons of fruit.
The boiler body of ZOZEN water tube boiler is designed with a combustion chamber composed of full membrane wall and a convection tube bundle area composed of thousands of tube bundles, with a large heating surface. At the same time, ZOZEN designers reasonably add several heating surfaces at the end of the boiler through the calculation of flue gas resistance, to fully absorb the heat energy released by fuel combustion, effectively reducing the energy consumption of enterprise.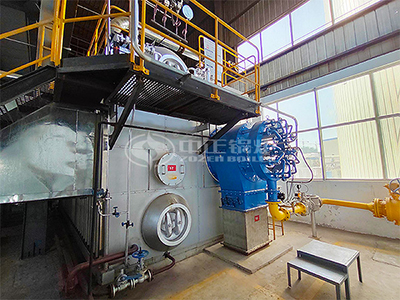 ZOZEN water tube gas-fired boiler in the project site
In order to meet the production demand and environmental protection requirement, Andre Juice has introduced several sets of ZOZEN gas-fired water tube steam boiler. The boilers have stable performance and convenient operation. ZOZEN Boiler also adopts flue gas recirculation and low nitrogen combustion technology to control NOx emission while ensuring the steam output.