Technical Advantages
New Digital Manufacturing Process
The cutting of steel pipe is made by nc 3d laser cutting machine.The manufacture of disc tube adopts nc coil automatic production line to achieve the effect of forming.
Argon Arc Welding
Argon arc welding technology is adopted for tube butt joint, and real-time X-ray imaging of welding seam is carried out to strictly ensure product quality.
Low Cost
Good heat preservation material is used inside the boiler and stainless steel plate is used on the outer side to minimize heat loss and improve the working environment.
Simply Operation
The heater is assembled before leaving factory, easy to install, debug and operate.
Automatic operation, combustion, high level water tank liquid level, outlet temperature, flow automatic regulation, self-protection.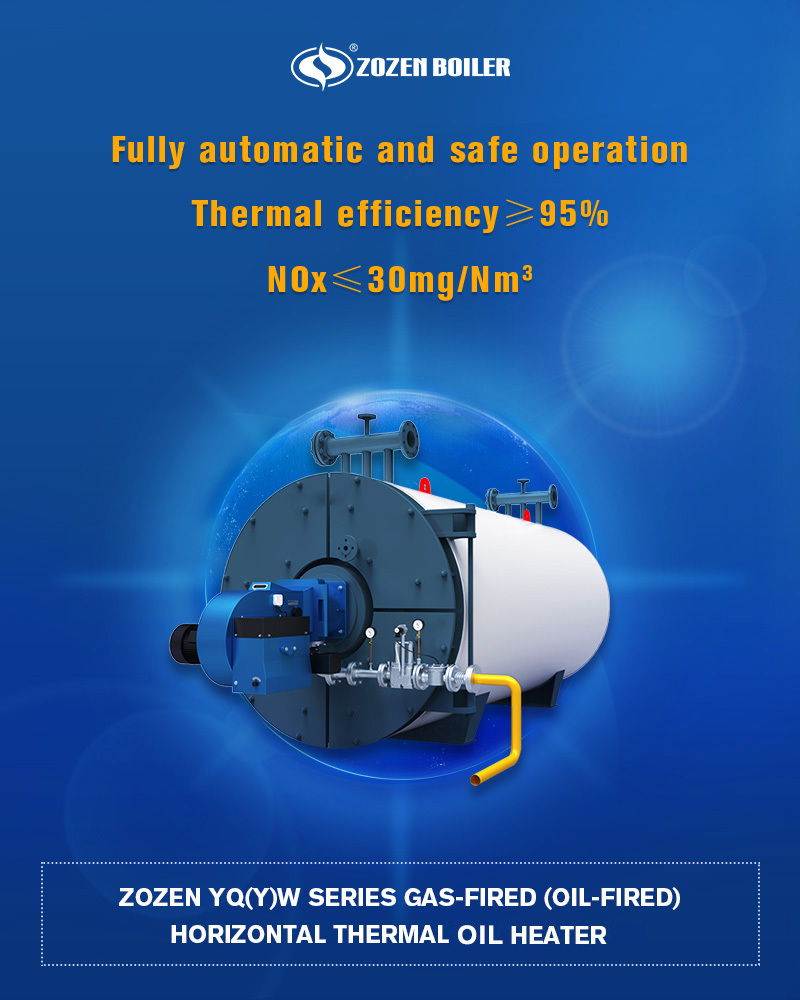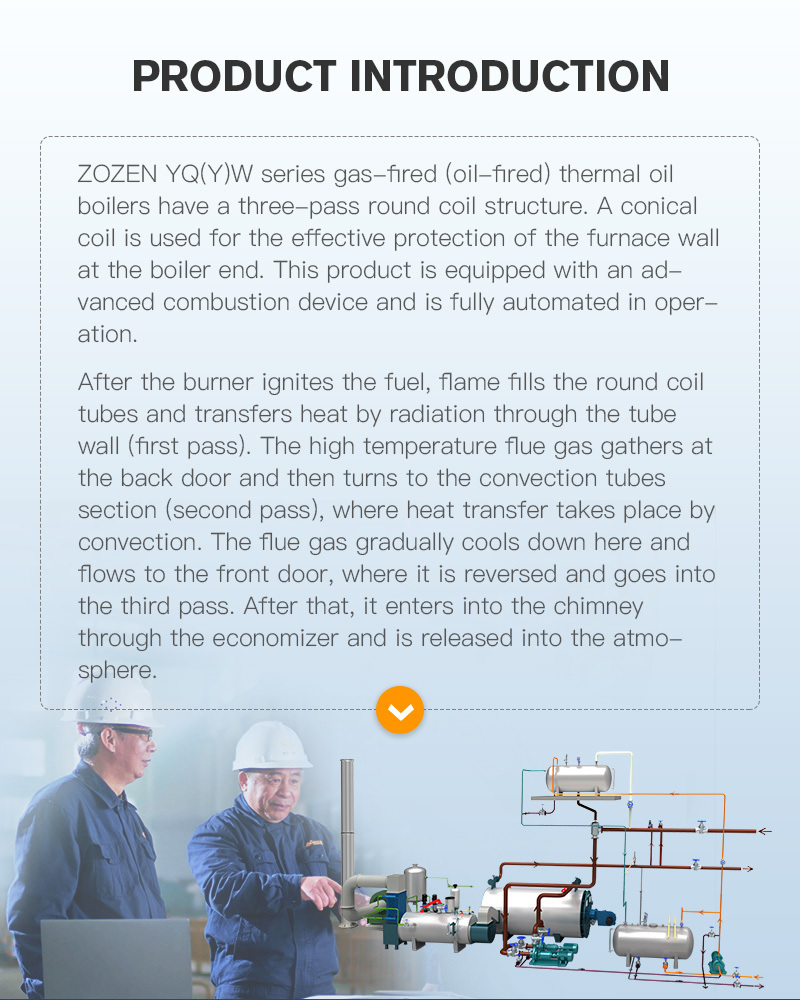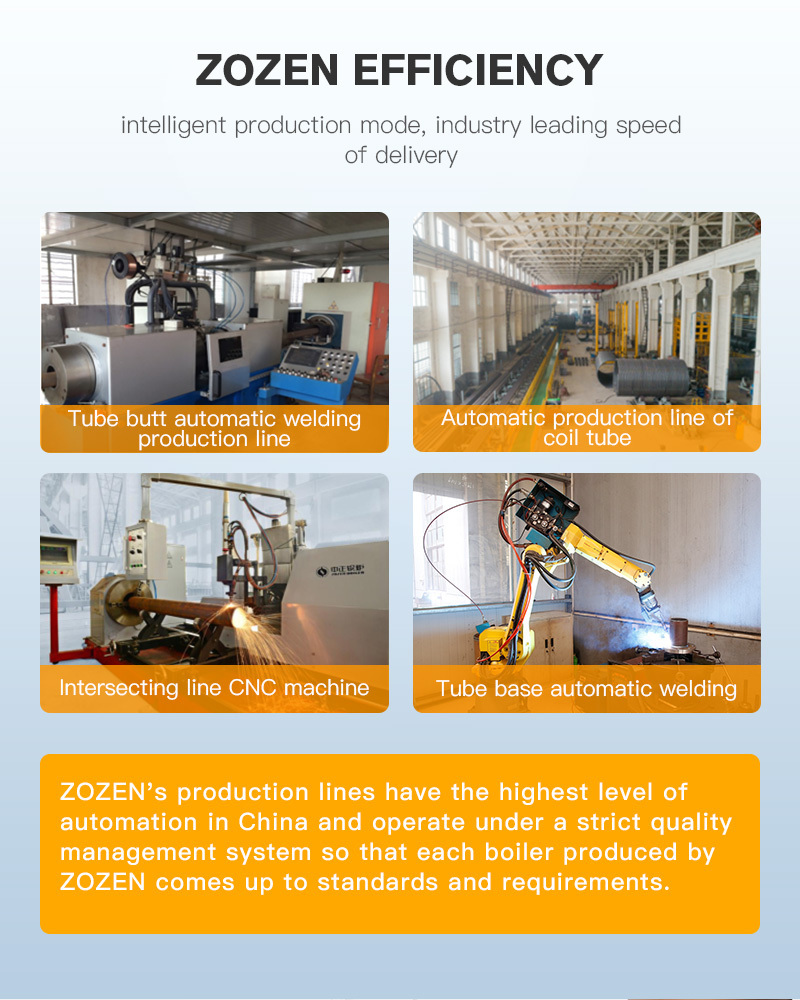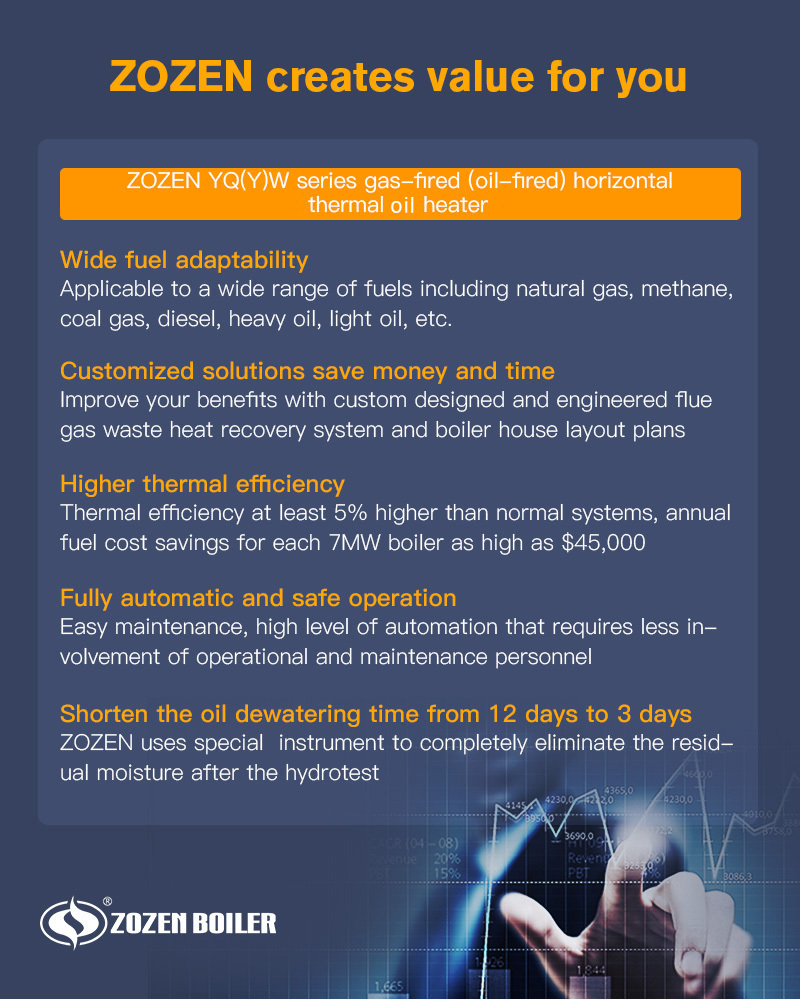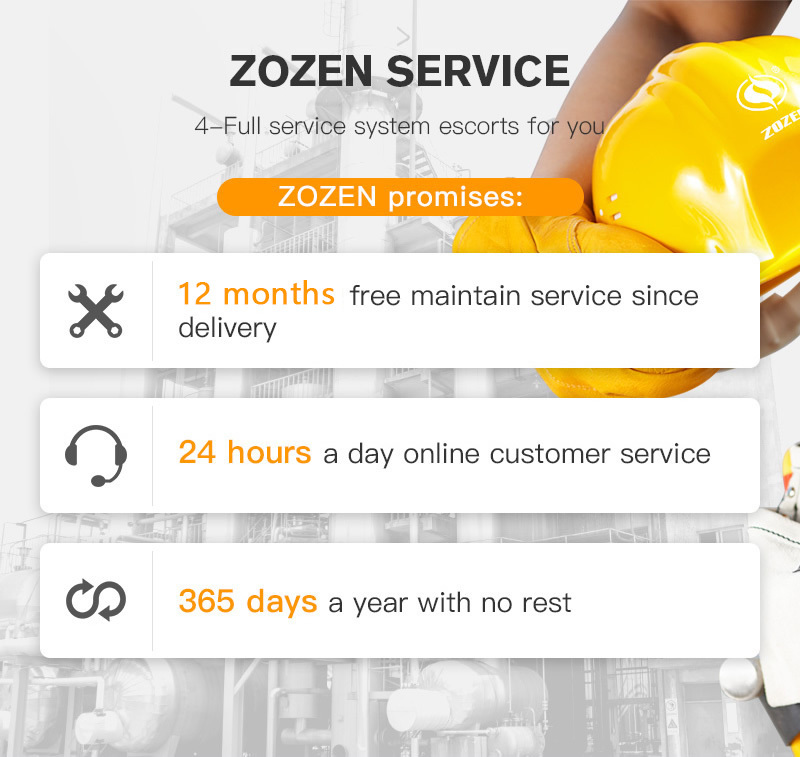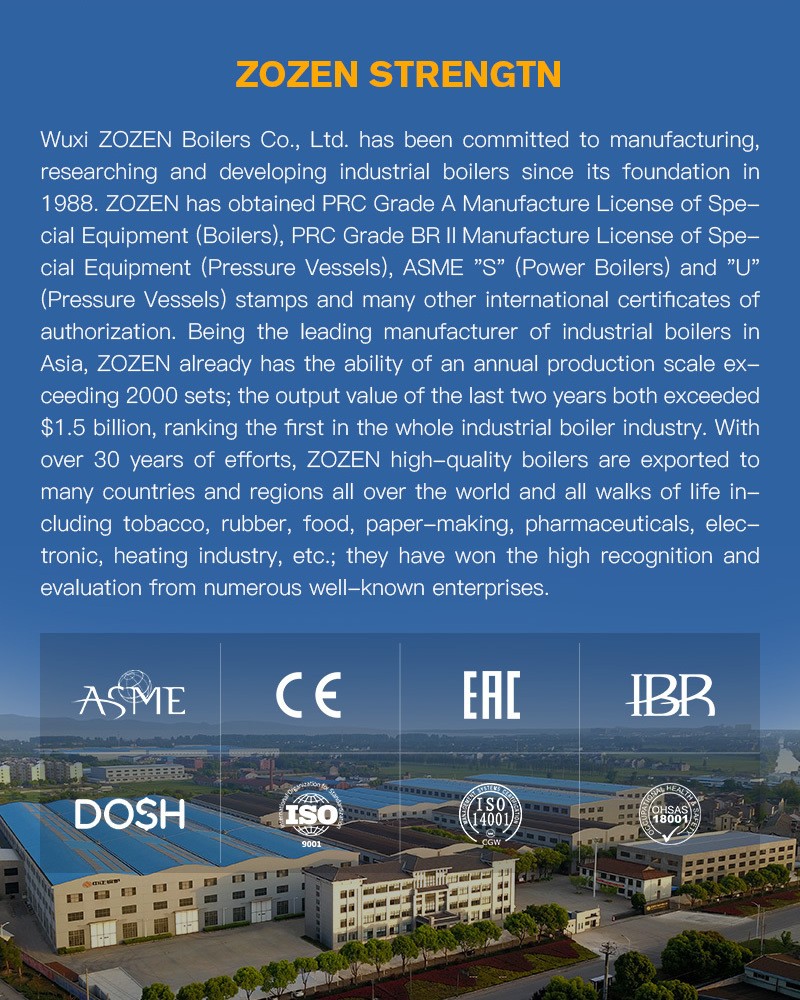 Boiler specification
Model
Rated thermal power    (KW)
Rated thermal power    (x104kcal/h)
Design working temperature(≤℃)
Rated working pressure(MPa)
Thermal efficiency (≥%)
System installation power(KW)
Maximum transport size(m)
(L×W×H)
YQW-700Q
700
60
320
0.8
95
18
3.6×1.7×2.1
YQW-1000Q
1000
80
320
0.8
95
18
3.8×1.7×2.1
YQW-1200 Y(Q)
1200
100
320
0.8
95
35
3.8×2.0×2.4
YQW-1400 Y(Q)
1400
120
320
0.8
95
35
4.3×2.0×2.6
YQW-1800 Y(Q)
1800
160
320
0.8
95
56
4.9×2.2×2.6
YQW-2400 Y(Q)
2400
200
320
0.8
95
56
5.3×2.5×3.0
YQW-2800 Y(Q)
2800
240
320
0.8
95
66
6.1×2.5×3.0
YQW-3500 Y(Q)
3500
300
320
0.8
95
75
6.7×2.6×3.0
YQW-4200Q
4200
360
320
0.8
95
95
6.9×2.7×3.2
YQW-4600Q
4600
400
320
0.8
95
95
7.0×2.9×3.4
YQW-6000Q
6000
500
320
0.8
95
140
7.2×3.3×3.9
YQW-7000Q
7000
600
320
0.8
95
140
8.0×3.6×4.0
YQW-8200Q
8200
700
320
0.8
95
140
8.5×3.7×4.0
YQW-9400Q
9400
800
320
1
95
200
9.5×3.8×4.0
YQW-10500Q
10500
900
320
1
95
200
10.5×3.8×4.0
YQW-12000Q
12000
1000
320
1
95
240
12.4×3.8×4.0
YQW-14000Q
14000
1200
320
1
95
300
13.5.×4.0×4.2