As the partner of many users in paper industry, the green steam boiler produced by ZOZEN Boiler helps the enterprise to complete the boiler system improvement and upgrade, forming a high-quality development model of environmental protection and energy conservation.
ZOZEN Boiler accelerates the green transformation of the paper industry
Taizhou Chunqiu Packaging Co., Ltd. is one of our customers in paper industry, the company is mainly engaged in manufacturing and selling paper products, cardboard containers and packaging materials. During the production of paper making, several processes needs the steam with good quality. Also, the local government puts higher environmental requirement on the boiler discharge. To meet the production demand and to complete the green transformation, the customer chooses to cooperate with ZOZEN Boiler.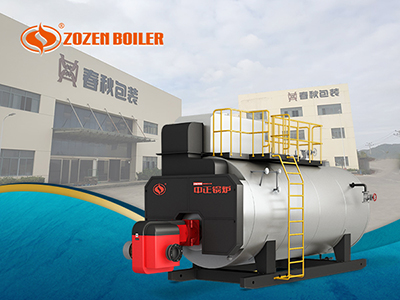 The paper mill and ZOZEN Boiler work together for mutual benefit
ZOZEN gas-fired steam boiler is energy-saving and environmental-friendly
This time, ZOZEN Boiler provides a set of WNS series gas-fired steam boiler for the customer. The boiler adopts the large combustion chamber design to ensure the sufficient combustion, the fuel can use clean energy, such as the natural gas and biogas etc.
Also, ZOZEN Boiler reasonably controls the combustion temperature, effectively inhibits the generation of NOx, reduces the nitrogen oxides to below 30 mg/nm3, easily realizes ultra-low nitrogen emission and meets the requirements of environmental protection.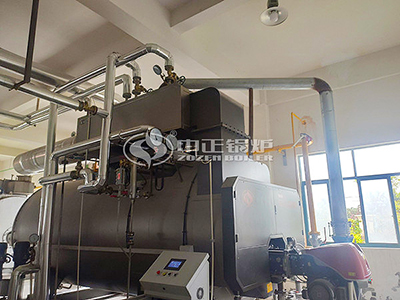 ZOZEN energy-saving boiler operated in the user's plant
ZOZEN gas-fired boiler has the advantages of high efficiency, sufficient steam output and stable operation. ZOZEN gas-fired boiler is designed with double-layer insulation, which reduces the heat loss effectively. At the same time, various energy-saving devices are installed, which can increase the boiler inlet water temperature, reduce the exhaust gas temperature, and increase the boiler thermal efficiency to more than 98%, thus saving the operating cost.