Tianjin Junli Heating Station was originally built with three 58MW coal-fired boilers and several heat exchange stations, which provided heating for residents in the surrounding areas in winter, with a heating area of 6 million square meters.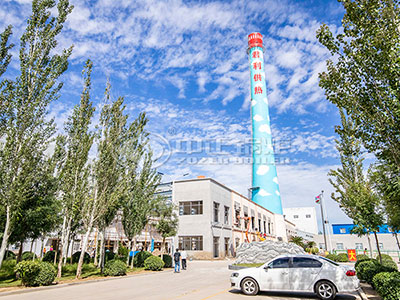 The Tianjin Junli Heating Station
In response to the environmental protection policy, Junli Heating Station spent more than 100 million yuan (about 13.8 million dollars) to promote the coal-to-gas project, purchased and installed two sets of 58MW and two sets of 29MW gas fired hot water boilers and auxiliaries of ZOZEN, and simultaneously reformed the boiler room, equipment room and heat exchange equipment.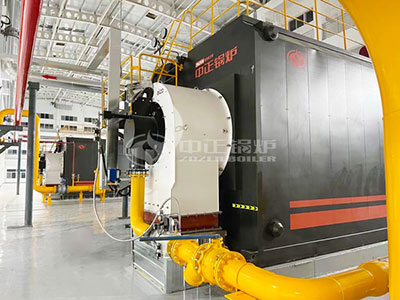 ZOZEN gas-fired boiler in Junli Heating Station
The wet-back fire tube boiler and double-drum water tube boiler are the popular typies in ZOZEN, Junli chooses the double-drum water tube boiler. The boiler has a wide range of capacity, a single boiler can be designed in 110t/h and 116MW, which is more suitable for central heating in large cities.
The choze type adopts full-membrane wall with large combustion chamber, this design ensure the good heat absorption. Reasonable selection of various energy-saving devices and intelligent control systems for boilers makes them have the outstanding advantages of high thermal efficiency and full-automatic operation. In order to further reduce the emission, advanced combustion technology is applied to the boiler, and nitrogen oxides, sulfides, smoke and dust meet the boiler emission standards of Tianjin.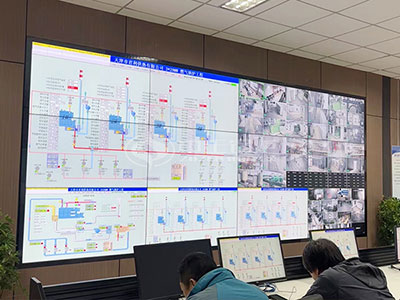 The integration control center of ZOZEN gas-fired boiler
On October 31st, the launching ceremony of Junli coal to gas project was successfully held, and ZOZEN gas-fired boilers were successfully ignited once.